Why choose Oskia?
The name Oskia derives from ancient Greek meaning "delivering nutrients". This is the founding philosophy of this UK brand.
Its formulations use clinically proven ingredients. These include cellular nutrients and complex actives so that you can achieve healthy and glowing complexion.
Oskia uses patented microencapsulation and liposome technology to ensure the nutrients and actives are correctly preserved and can penetrate the skin to deliver their benefits.
The brand incorporates vitamins, minerals, amino acids and omega fatty acids to improve skin cell function. These nutrients are blended with advanced bioactives, such as plant stem cells, peptide complexes, antioxidants, enzymes, prebiotics and botanical extracts to effectively target skin concerns. They counter damage done to the skin due to lifestyle and environmental factors, as well as natural ageing.
All of Oskia's products are formulated by a team of doctors, dermatologists, nutritionists and cosmetic scientists. The brand spent 10 years perfecting a way to make nutrients bioavailable to the skin, thereby making the concept of nutritional skin care a reality.
Oskia developed what it calls Bio-Nutritional Technology in 2009. The technology encompasses fermentation, patented micro-encapsulation and liposomal delivery.
Making the ingredients more bioavailable does two things. One, the ingredients can be recognised and used by the skin at a cellular level. Two, the ingredients can penetrate more deeply, where they can deliver the most benefits for the skin.
The skin is not like the digestive system. It cannot easily extract nutrients from pure ingredients. By using different technologies, Oskia seeks to make the nutrients active. Based on Oskia's science, this delivers better and longer lasting results.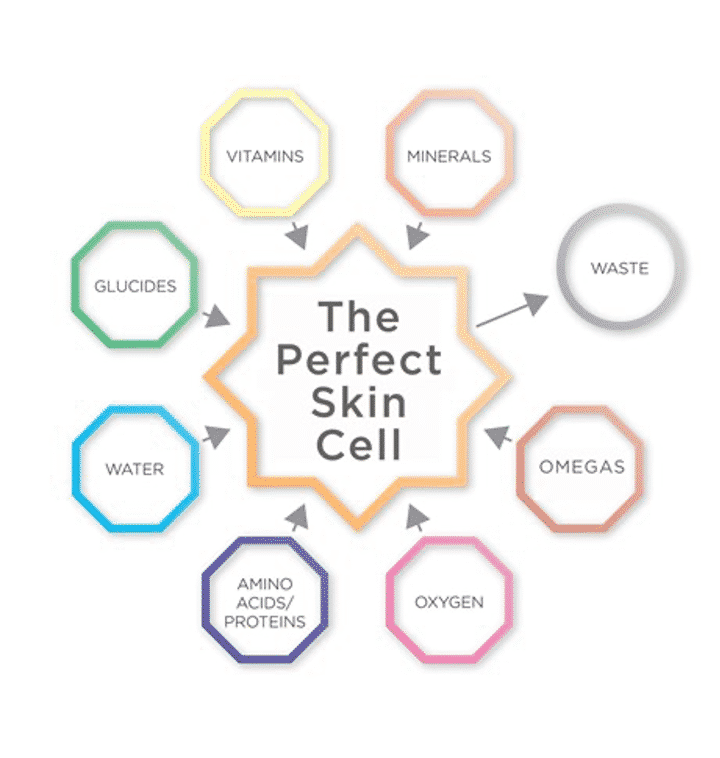 The brand only uses the safest naturally derived or bioidentical ingredients.
It creates bioidentical molecules through biotechnology that are environmentally and socially sustainable.
Oskia's investment in research and development has won it 135 international awards, including the Best Global natural Brand and the Best British brand, so you know this is not just another natural skin care brand.
And did we mention how beautiful its packaging is?
Oskia Super C
Global beauty expert Caroline Hiron's says she implicitly trusts the science behind Oskia and admits to using the Oskia Super C twice a day.
This is one of the brand's top-sellers and uses the most advanced and stable form of Vitamin C, Tetraisopalmitate Ascorbyl. It comes in a lipid base to enable better penetration.
Oskia believes that smaller amounts of Vitamin C, that have been correctly formulated to reach the deeper layers of the skin, are better than large amounts of L'Ascorbic Acid. It even argues that L'Ascorbic Acid can become pro-oxidant and cause cellular damage.
We've included Oskia's Super C, which comes in handy single-use capsules, and is highly sought after by aestheticians, celebrities and skin care addicts alike. It has such a following around the world for a reason.
Oskia Renaissance Cleansing Gel
We've also included Oskia Renaissance Cleansing Gel.
This is another amazing skin care product from this brand and explains why it has become a cult beauty favourite around the world. Certainly not your typical cleanser and nothing like any other gel you've used before.
This is one of only a few cleansing gels that really got our attention. But it's really not like a cleansing gel at all. We don't want this to be a spoiler, so head to our shop to find out more about why you must try this product.
Now you can buy Oskia in Australia. Find out for yourself what the fuss is all about. This is one we're sure you'll love.
Want help putting together a skin care routine for your skin? Check out our Skin Care Packages. Or contact us for free advice to select the right products for your skin.